Table For Two, Me and You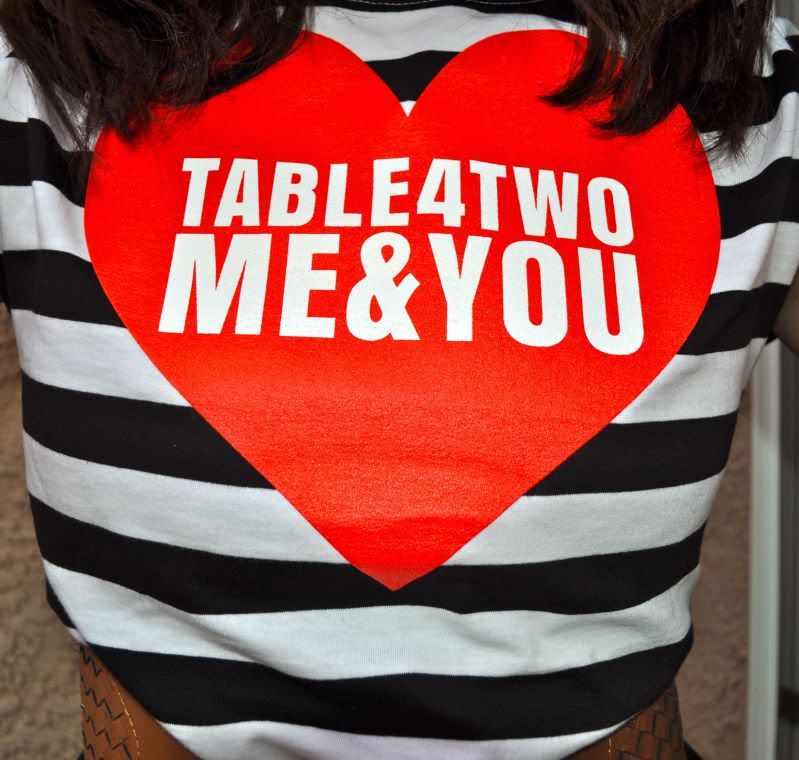 (T-Shirt: Dressing on The Side, Skirt: Target, Jacket: Vintage-Thrifted, Tights: Kohls, Boots: JcPenny, Belt: Old Navy, Watch: Fossil)
Can you tell I really like this belt? I think I wear it 6/7 days a week. It's a little much but it just goes so well with absolutely everything. I also adore my Fossil watch I received from my parents for my birthday. I pretty much wear it with everything as well. So be prepared to see those two around here pretty often.
Can we talk about how awkward taking pictures of yourself with a self timer is?
Unbelievably awkward. I often end up getting to my spot as the self timer beeps and not knowing how to pose. Hence my nice pose in the second photo. Would someone send me a photographer to take pictures of my outfits every morning?
On a completely different note, am I the only that thinks 2012 is off to an absolutely incredible start? This year is treating me far too well. Let's keep it up.